Singapore is one of the financial capitals of the world. With its bright and unusual appearance, Singapore resembles a vibrant kaleidoscope of impressions and colours. You can also find cheap event venues in Singapore and organise top-notch business events.
Best 10 affordable event venues in Singapore
In Singapore, there are many places to work, meet with clients, hold events and even look after children, so it comes as no surprise that the city is becoming more popular among event organisers. Here are the most interesting event spaces Singapore, all of which are worth seeing and using for event organisation both indoors & outdoors.
MegaZip Adventure Park
For lovers of active and unusual meetings, this place is perfect, as it features some of the most extreme rope courses in all of Asia! You can enjoy a thrilling cable descent, a free fall simulator, a climbing wall, and other tracks of various levels of difficulty. Basically, you won't be bored! If you're looking for unique event venues Singapore, this is certainly one to consider.
Address: MegaZip Adventure Park, Imbiah Hill Road, Sentosa Island.
Opening hours: daily from 11:00 to 19:00
Park tickets are combined (including a different set of activities) and range in cost:
Dragon ticket (MegaZip, ClimbMax, Parajump, NorthFace) – S $85
Tiger (MegaZip, ClimbMax, Parajump) and Lion (MegaZip, ClimbMax, NorthFace) – S $70
Eagle (MegaZip, ClimbMax), Kangaroo (MegaZip, Parajump), Panther (MegaZip, NorthFace), Hawk (ClimbMax, Parajump) and Leopard (ClimbMax, NorthFace) – S $50
Single rides (MegaZip or ClimbMax) cost S $39, while one Parajump jump or NorthFace climbing wall costs S $19.
The park can be reached by cable car, as well as via the Sentosa Express, so it won't be hard to organise a group transfer for event participants.
The Great Room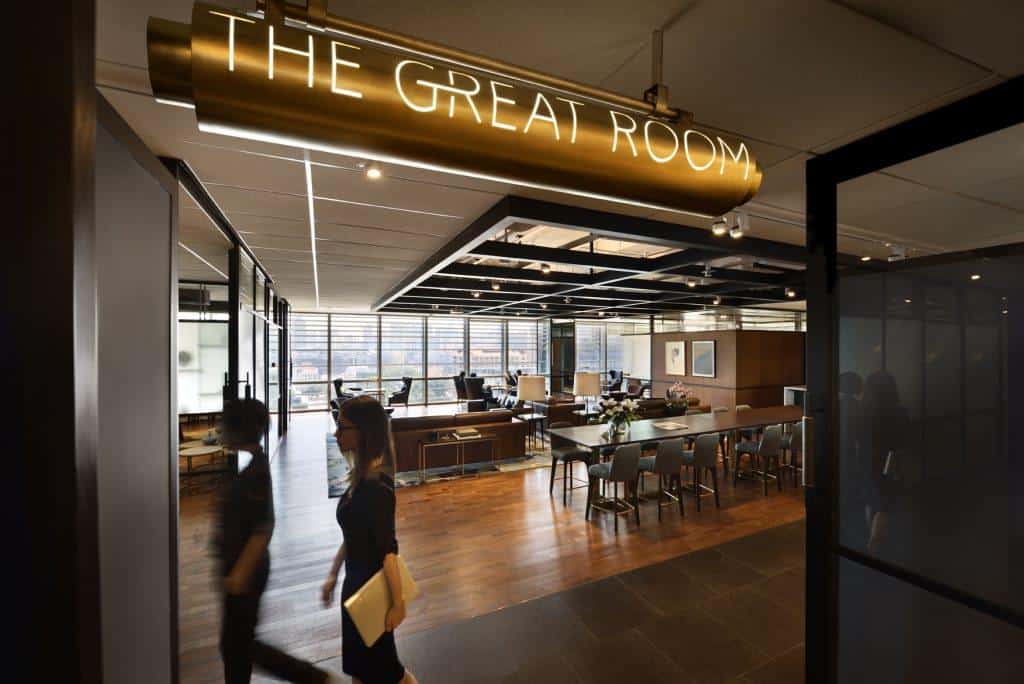 This is one of the new event venues in Singapore, a working space with a chic design that is located in the city centre, making it very convenient for work.
There are conference rooms, presentation rooms and workshops that stand out for their elegant interior design. In addition to office facilities, the Great Room is equipped with a kitchen, separate telephone booths, lockers, a shower and a yoga studio, which makes it the perfect place for co-working. Just imagine this space tastefully equipped with leather sofas, plush velvet cushions, wooden tables and individual wall art!
Place at the office table: S $70 / day.
Private event space: S $750 / month.
Office space for events (up to 20 people): S $2500 / month.
Tiger Sky Tower
If you're not afraid of dizzying heights and want to see Singapore in its full glory, this observation deck is exactly what you need, at 91 metres high with panoramic views. In clear weather, you can even see Johor Bahru in Indonesia from up there!
Address: Imbiah Road, 41. You can get to the tower by bus (blue and red branches, stop "Imbi Lookout").
Opening hours: daily from 9:00 to 21:00 it's possible to use it as one of the most original Singapore event spaces.
An entrance ticket costs S $18 for adults and S $10 for children up to 10 years old.
Picotin Bistro
Picotin Bistro is a laid-back, semi-open air setting with a great view of a golf course and an expansive seating limit (up to 250 people). This relaxed space is incredible for facilitating birthday parties, corporate business events, networking and other multi-purpose occasions. It is one of the best choices among the outdoor event spaces in Singapore.
CÉ LA VI Singapore
CÉ LA VI Singapore is an ideal and affordable event venue Singaporeto organise any event, including company training, business gathering, private parties and so on. They provide space, custom menus, capacity, and a hardworking staff to fulfil all your needs.  
Address:  1 Bayfront Ave, SkyPark at Marina Bay Sands, Tower 3, Marina Bay Sands, Singapore 018971
Contact Number: +65 6508 2188
Nearest MRT: Bayfront
Nearest Carpark: Marina Bay Sand / Gardens by the Bay
Rate: contact +65 6508 2188 for price
Occasion: Party
Type: Indoor and Outdoor
Gardens by the Bay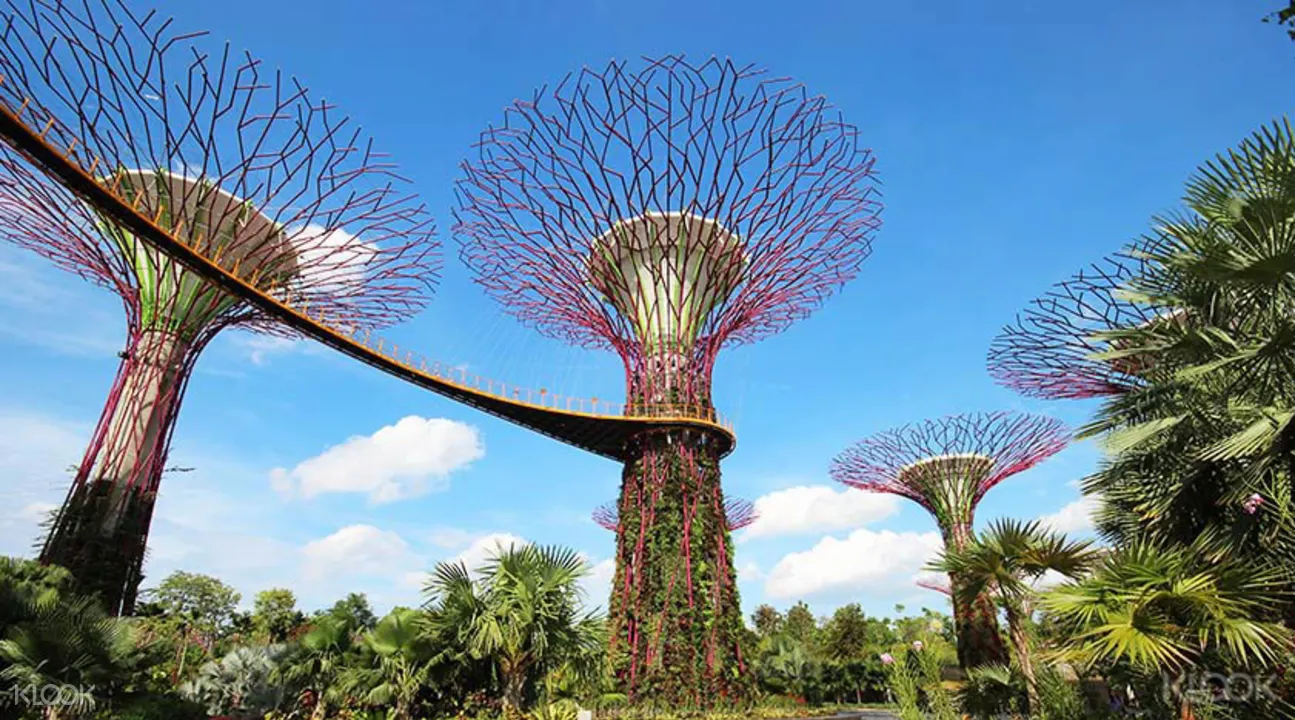 With verdant backdrops and picturesque marina views, Gardens by the Bay is an ideal setting to host an unforgettable event at a top corporate event venue in Singapore.
From cosy indoor spaces to spacious al fresco areas, you can choose the perfect venue to throw either an intimate or a large-scale event. Additionally, there are themed gardens with sculptures, a lake, a huge amount of tropical vegetation and so much more beauty at this affordable event venue Singapore.
Casa Gessi
Casa Gessi is a Victorian-style manor that was designed for lavish and wild souls. It is considered one of the most affordable event venues in Asia and is often used by the most sophisticated event organisers. Casa Gessi boasts 613.87sqm of space to work with. 
The space stands out in terms of appearance, as the rooms and restrooms resemble architectural masterpieces. Some rooms are just perfect, others are cutting-edge modern, while others are actually designed like the wilderness with tropical foliage flourishing from the roof. This is truly one of the top large-scale event spaces in Singapore.
Address: 165 Penang Road, 238465 Singapore
Contact Number:  +65 6733 9542
Nearest MRT: Somerset
Nearest Car Park: Winsland House 2
Rate: Start at $1500
Occasion: Parties, Corporate functions, Weddings, Others
Type: Indoor and outdoor
Collective Works
Collective Works is another of the most affordable event venues in Singapore. It provides flexible conditions for members of the Collective Works community, and it regularly organises various professional and informal events.
Collective Works is a space in Singapore that offers premium premises, including many of the latest office-planning trends. You can rent a workplace at a common table (from S $240 / month), a separate office table (from S $700 / month), an office for your entire team (S $1600 / month), or simply use the meeting rooms as corporate event spaces.
Esplanade – Theatres on the Bay
Theatres on the Bay, which are designed in the form of two halves of durian spread on the shore of the bay, is an extremely interesting event venue in Singapore. The architecture of these buildings is amazing, unusual and surprising; they look beautiful from every side. You can come and listen to performances here, or organise your own! Singapore concerts and art performances, landmarks and cultural objects, workshops and seminars, corporate events and many other activities occur in this one-of-a-kind space.
Opening Hours: 08:00 to 02:00
Daily Location: Between Raffles Avenue and Esplanade Drive, just by Marina Bay at the mouth of the Singapore River.
MRT: City Hall and Esplanade Address: 1 Esplanade Drive, Singapore 038981
Tel: +65 6828 8377
Clark Key Quay
This is not only one of the most colourful and brightest places in Singapore, but it's also a busy commercial artery of the city where you can organise an extraordinary event in the open air. The banks of the river are decorated with sculptures, unusual architecture and an incredible mixture of old and modern designs, making it a lively attraction and a good venue to try for your next event.
Conclusion
Now that you've discovered affordable venues for your event, and have some ideas regarding an ideal event space, location, equipment and prices, it won't be a problem to create and organise business events for any taste.
Today, even small companies and startups prefer to have their events organised in affordable spaces, where business partners or ordinary visitors can begin to think more broadly, creatively and effectively.  
For unique event venues for business, cultural, educational and entertainment programs, choose corporate event venues in Singapore with our help. Contact us with any questions you may have!
Feel free to suggest some other affordable event venues in the comments below.