A lot of people are curious about how to join the current event technology world and what it actually looks like for the average planner. In fact, regardless of whether you are a beginner or a professional in the event industry world, there are always many interesting things to discover. Here are about top 10 event technology trends in Asia.
How technologies have changed the event industry
With the development of high-tech innovations, sharing events has recently become a new event wave. These are events for a new generation. The impact of this trend on the events industry is immense. Today's events are focused on communication between participants so that they can share their knowledge with each other and interact in a more informal setting.
As a result, new formats for events have appeared. Some techniques, such as aquariums or an unconference, open space technology, and business lunches, are just some examples of future events that bring us back to our roots, back when we gathered around the fire to talk, dance, and create spectacular things. Today, this is still an excellent approach for learning and inspiration. Here are the latest trends in the Asian event technology world.
Top 10 event technology trends in Asia
The event industry is growing rapidly worldwide, although it's getting much bigger in nations like India, Japan, and Singapore. With this growth, there comes the need for technologies that are aimed at meeting the most sophisticated consumers' expectations. GlobalSign.in makes event production easier and remains the leading event technology provider in Singapore. It serves a huge influx of event agencies, venture capitalists, corporate clients, and other enthusiasts who are working together to develop top-notch solutions for the events industry.
VR/AR technology
Let's start with popular event technologies: virtual reality and augmented reality. This technology involves the combination of reality with any virtual objects. That is, a certain space is created in which a person is placed and becomes the main character of an event. Corporate teams may take part in such events and share their impressions with friends while having a good time. This type of session format can be successful for a really large enterprise.
Live streaming / projection
At large conferences, some speakers have begun participating in the events online, such as the live conference call with Stephen Hawking at WebSummit 2017, when he spoke about artificial intelligence. This technology brings people together across great distances and allows for participation in several events at once.
Immersive technologies and immersive experience
Immersive technologies are an integration of a virtual environment with the physical environment that allows attendees to engage naturally with this mixed reality. With the help of immersive technology, event organisers are able to provide unforgettable immersive experiences for attendees that they would not be able to get from the event space in daily life.
       4. Chatbots
Chatbots may be widely applied for event speakers as time managers for the prompt and timely provision of information at conferences and other events. They can also be great for surveys and the collection of feedback after the event. Any large-scale events, either online or offline, are better accomplished with the assistance of chatbots, and they help set and control the speed of the event.
       5. Machine learning / AI behaviour analysis
Artificial intelligence (AI) is a generic concept that combines many technologies, such as machine learning, deep learning, computer vision, natural language processing (NLP), machine thinking, etc., and is one of the upcoming trends in event technology being widely applied in events for their improvement.
      6. Emotion scanner
Emotion scanners at events have an informative function, like AI behaviour analysis, when the scanner reads the emotions of the participants and subsequently creates an objective picture of that perception. All emotion scanners pick up four main indicators: body temperature, muscle tone, skin reactions, and pulse. It is by these characteristics that emotions are recognised within the event attendees.
      7. Smart spaces
The concept of a "smart city" or a "smart house" has been applied to the events industry, and related technologies are becoming future trends in the event industry. Event venue providers started thinking about building a sustainable event space in order to wow the attendees, providing them with an incredibly smooth event experience and full utilisation of the technology. Such ordinary environments are equipped with visual and audio sensing systems that analyse attendee behaviour as well as perceive and react to people without requiring them to wear any special equipment.   
      8. Digital twins
Another technology that comes into event organisation management is digital twins. This technology is used to operate, maintain, or repair objects despite being out of their physical proximity. With the help of digital twins, it is possible to create events, participate in them, improve UX, and use tools in a virtual environment. It also features advanced digital walls and screens for Q&A, social media, and so much more.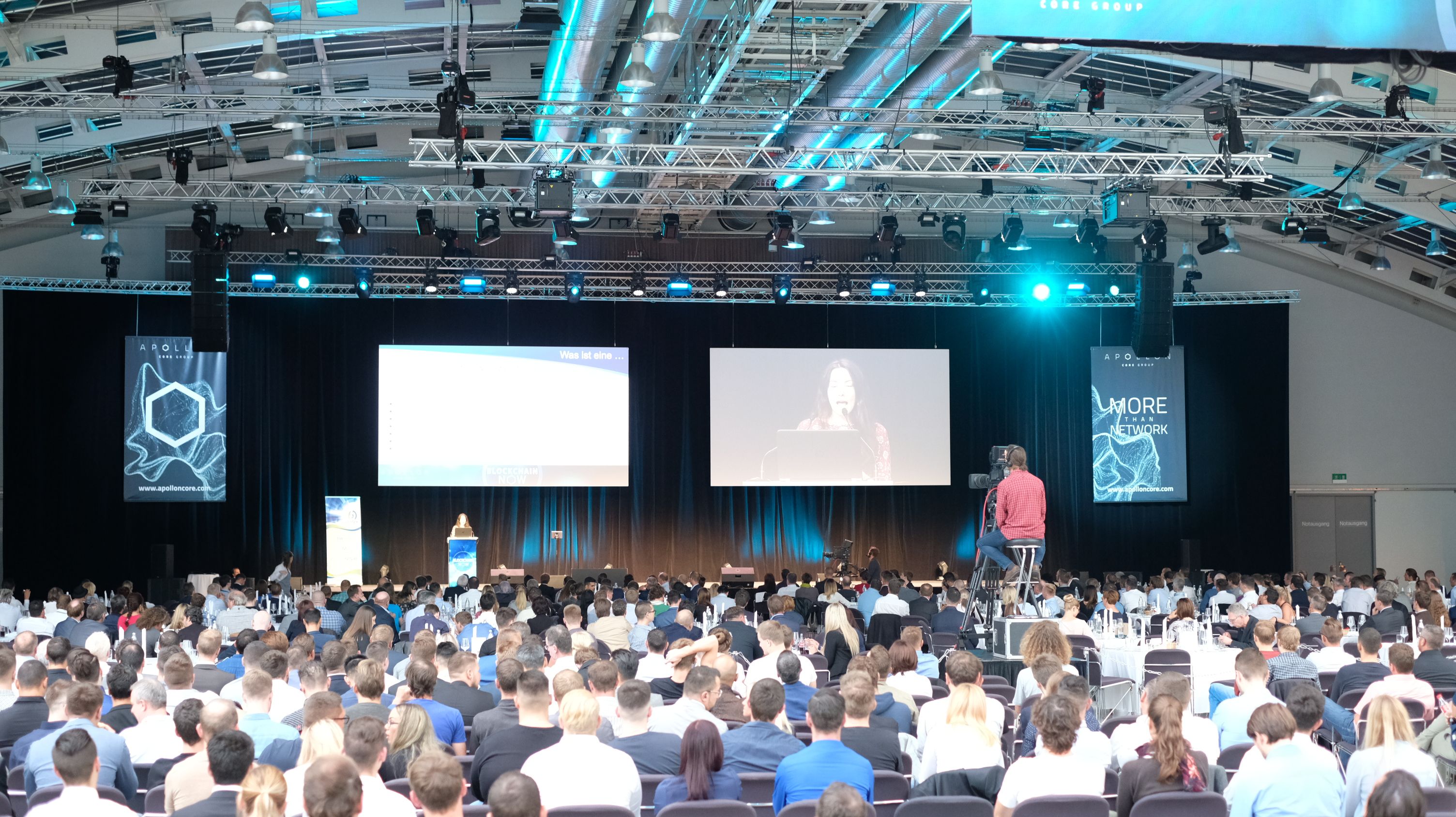 Blockchain
Blockchain technology is easily adaptable to perform registration, data processing, and data storage, which is why it is successfully applied in organising events. Besides the names and numbers of users, the confidential data from a certain network can be reliably protected using blockchain technology.
Cybersecurity
Cybersecurity is one of the major future trends in event planning. Conventions and conferences are only fun when the event data is safe and the event attendees know that their personal or financial data won't be revealed to any third parties. Building confidence and security in any event being organised is impossible without cybersecurity and anti-fraud considerations.
Tips on how to join the event technology world
There are some pieces of advice for those who want to join the event technology world either in an employee or event organising role. Here are some working tips you should include in your strategy:
Work on personal growth and development.
Build a strong corporate image on the Internet.
Describe how your activity relates, and shortlist the top event companies.
Monitor jobs in the event management industry regularly to stay tuned in to the event industry labour market.
You may also run your own blog or publish blog posts on other professional corporate business platforms related to the event industry; this way, you can be found more easily and contacted by the companies with which you want to work.
Conclusion
In general, modern technology trends in event management allow numerous effective activities and relations that were not widely used only a few years ago and were previously considered non-conventional in the business event technology world.
Nowadays, to improve the performance of a large group, event planners can use the event technology trends of 2019 and easily pick the most effective technique for corporate event management. Corporate clients are able to pick the best companies that apply the newest event technologies in their work. Contact us as one of these event industry solution providers.