Many event planning conferences in 2020 for event managers will take place soon. Why not attend some of these events organised specifically for event planners? Stay with us to discover more than 10 industry-leading event planning conferences taking place in 2020.
The opportunities of conferences
Event planner conferences are the best networking opportunities for meeting and talking to the right people who can open up doors for new business opportunities. If you're looking for start-up business ideas or simply interesting events, try exploring the best event planning conferences where the top event management will participate. It is the ideal business opportunity. By researching the event, you can get an idea of who is attending and then prepare for fruitful networking and priceless insights into the realm of the events industry.
The top 10 event planner conferences in Asia in 2020
Here are the primary best event planning conferences you should consider going to no matter what your current location or event occupation is. There are plenty of events to attend with different business specifications: catering professionals, hospitality, marketing, etc. Visit the official websites of the official organisers to ensure the accuracy of the event and to explore them further.
For event coordinators
EmTech Asia
Visit one of the most inspiring event management conferences in 2020 on innovation and emerging technologies that connects over 800 C-level executives with the most innovative technology trends. This event is organised by MIT Technology Review and Koelnmesse and features emerging trends in technology. Don't get left behind; instead attend the events in technology.
25–26 February 2020, Marina Bay Sands Expo and Convention Centre, Singapore
For hospitality and catering professionals
Digital Travel Summit APAC 2020
You should visit an annual host of the top industry innovators and speakers. Explore the expert speaker lineup for Digital Travel Summit APAC 2020 now. Join eCommerce and CX executives from the APAC's most innovative travel, hospitality, and leisure businesses. Discover more about meeting and event planning conferences and the digital travel capital of APAC with all the major market participants to shape the future of travel.
 1–3 April 2020, Resorts World Sentosa, Singapore.
Professional development conferences
DATAx in Singapore 2020
DATAx Singapore is one of the largest event planner seminars and gatherings and is jam packed with software engineers and data and AI professionals in Asia. You will attend more than 30 hours of unrivalled content covering topics from machine learning, NLP, data analytics, data strategy and leadership to automation and cloud. At DATAx, you will attend interactive workshops, insightful panels, and real-world how-to keynotes delivered by the tech companies shaping the future of AI.
The 2020 edition of DATAx Singapore will be held at Esplanade – Theatres on the Bay, Singapore. Register early for early bird deals.
For hospitality and events technology
FOSSASIA Summit 2020
Discover the events technology of tomorrow from the start-ups launchpad and tech-driven exhibitors located in Asia's tech hub at one of the greatest event planning conferences in Asia. Event highlights include web and mobile, cybersecurity, hardware, design and production, blockchain, artificial intelligence, and so many more topics that will be presented at the summit. Want to deploy your solutions in the cloud and apply trusted AI solutions? Want to make better use of your company's data? OpenTech Hackathon with UNESCO will be held March 21–22. Learn more about natural language processing and other future trends with FOSSASIA.
Asia's Premier Developer Event
21–22 March 2020
Lifelong Learning Institute
Event marketing conferences
Customer Contact Week Asia 2020
Featuring strategic case studies and best practices, Customer Contact Week Asia 2020 is one of the event coordinator conferences on digitisation, channel management, marketing, and similar technologies that recognise your visits and preferences as well as measure the effectiveness of campaigns and analyse traffic. 
Join Asia's #1 Regional Contact Centres Event on 2–5 March 2020 in Singapore. 

IAAPA Expo Asia 2020
Come together with industry professionals from around the globe at IAAPA Expo Asia (formerly Asian Attractions Expo). This is IAAPA's exclusive expo in the Asia Pacific region. Learn and experience what's new, innovative, and coming next. You can stay informed on all the latest developments in the attractions industry and discover the latest trends and issues shaping the industry with Funworld and IAAPA News Daily.
Attend IAAPA Expo Asia on 9–11 June 2020 in Macao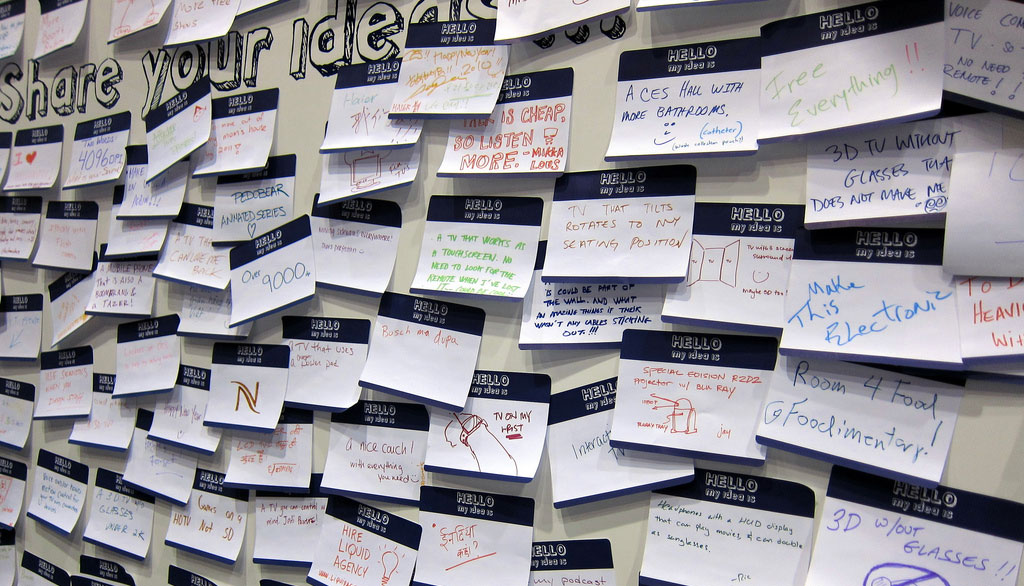 Conferences ideas
The top event conference ideas will help to provide countless opportunities for your business to grow and for you to network with valuable people. By attending top event planning conferences and meetups, you will open up a world of valuable insights, tips, and tools and take advantage of an excellent opportunity that takes entrepreneurs and innovators to the next level.
Conclusion
With event management seminars and conferences in Asia in 2020, you will be able to position your competitors and understand their strengths and weaknesses. You will also learn how to market your event business to find any gaps your business can fill and take meticulous care in customer relations and human resources, social responsibility, and so much more. Technology events in Asia can be competitive, so make your way to the top, and keep your place ahead of your event management competitors by staying updated on the latest news and developments in industry technology and adjusting your strategy accordingly. 
Stay with us for more tech event updates. Organize your technology events in Asia with our platform, which is available for integration for effective email marketing, surveys, and other event activities.
 Feel free to leave your comments below.