The majority of event organisers are looking for an easy, fast, inexpensive, but effective way to talk about their upcoming events as quickly as possible. This is where knowing how to RSVP to an event via email is really important.
What does RSVP mean?
RSVP is an acronym for the French phrase "répondez s'il vous plait" and means "please answer". Traditionally, invitations sent by mail included printed envelopes and answer cards that facilitated the recipient's response. That was one of the most useful ways to handle an RSVP invitation as well as the costs for the return postage and additional printings, if any. 
RVSP vs. regrets only
An alternative to an email requesting RSVP is requesting "regrets only." Even if an e-mail response is acceptable, you may have questions about how to format your response: RVSP or regrets only. You can send an email to the sender with RSVP protocol, which saves time and money, depending on the instructions in the invitation, and indicate the following: "RSVP, regrets only" or simply "regrets only", which is a popular modern variation that implies, "If you don't reply, that will be taken as an acceptance." 
RSVP types
There are several types of RSVP emails for an event. There are also formal and informal RSVP emails. There are RSVPs via email, text, or direct message on social networks, depending on your existing relationship with the recipient and how you send the original invitation.
In the age of the Internet, mobile devices, and other technology, RSVPs can come in variety of new forms:
Digital RSVPs 

RSVP via text message 
Such new types of RSVPs allow event planners to save a great deal of money on stamps and extra paper envelopes that would have otherwise been used for event guests to mail their physical RSVP reply back.
Occasions for sending an RVSP
Knowing in advance how many people will attend is often more important for the organiser of the event than knowing why someone cannot come. An RSVP to an event by email may be sent for conferences, meetings, summits, weddings, etc. Informal RSVPs are also sent to make sure everyone's coming. If you think you need to add an explanation for your absence, this can be done via email too. 
Events that require a reply
There are some events where an email reply to an RSVP are obligatory: a conference, a wedding, birthday parties, corporate parties, anniversaries, and others require a response that is formal and cordial at the same time. A dinner party or other event that requires planning based on the number of guests also needs to be RSVPed to.
What happens if you don't RSVP?
Event planners may phone those who do not email replies. It may be required that invitees formally RSVP to an event, but some guests forget, and others procrastinate and then feel guilty for not coming. It seems as if an invitee is simply waiting for something better to possibly come along when they don't send their RSVP. 
How to RSVP via email to an event in Asia
Whether your RSVP response should be formal or informal depends on the tone of the invitation itself, which is essential for Asian culture.
The answer to a conference invitation is usually more formal than a barbecue invitation in someone's backyard. You must tell the person if you are coming and whether you are bringing a guest.
You can use informal language if the invitation is also informal or it is convenient for you to personalise your answer.
How to thank your host
When creating an RSVP email, don't forget that it's important to thank your hosts. You should start by saying thank you and then mention something personal about a conversation you had with them or your relationship. Let the person know you look forward to getting in touch with them again very soon.
Wording
You can also get some ideas and etiquette tips on RSVP wording and learn how to address event RSVP envelopes. You may get to the RSVP portion of your invitation and discover that you haven't given much thought to how this element should be worded. Use wording samples for casual events, formal events, and more as well as basic RSVP etiquette.
For planners
It's recommended to use an RSVP to an event sample to design an email card to be accompanied by an envelope with a postage stamp or a two-sided postcard. Indicate a website for guests to interact with or a phone number for guests to call and provide their responses if you use digital and other types of RSVP.
Creating an RSVP
If you choose our services to help you create your email, it will be easy to arrange your RSVPs via the event technology system by following these steps:
Choose the

solutions

you need.

Apply for an RSVP email. 

Find the one you like from amongst our templates.

Click install and then activate.

Add as new and name your form if you need something customised.

Create your emails and send them out.
For example, we often choose the Birthday Party Invitation RSVP forms or something similar to test the campaign.
Take advantage of the benefits of technology. GEVME is the perfect, inexpensive emailing tool for events both on site and online. It builds communication with users, increases trust, and increases involvement and the company's brand recognition. RSVP emailing to attendees is faster and easier than by snail mail. 
Writing instructions on how to respond
When you give instructions, you can help the other person with extra information and advice. In fact, proper instruction is half the task. To write an RSVP to an event successfully, you should carefully indicate in the instructions how to respond.
Apply email marketing and online event technology to achieve immediate results. Your database will be updated with every response to your event that you receive via the email system. Also, it will help capture your event details, customise your email messaging, and design your invitation style with no programming or extra skills required.
Defining the deadline for a response
A deadline that is not too soon and not too late will be perfect for your RSVP email to your guests.
Cancelling or changing an RSVP
When setting options for cancellation or changes, changing a yes to a no is only acceptable on account of illness or injury, a death in the family, or another extremely serious occasion.
Sample of RSVP e-mails
As invitations sent through postal mail have become less common, the RSVP has moved to other formats as well. Nowadays you have plenty of digital RSVP email samples to choose from.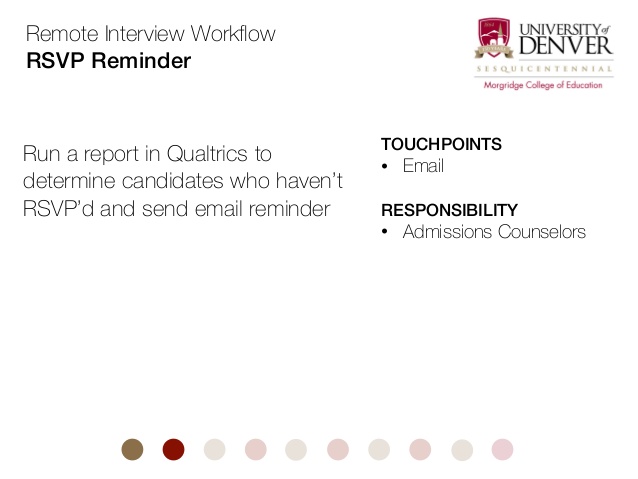 Call to action
You're able to power limitless events and guests around the globe with the help of a professional event management platform that allows RSVPs to be embedded on your event website!
Conclusion
There are certain ways to send emails to all attendees. You can use an RSVP in your event management practice to the fullest by following our advice. If your event is related to the sales of tickets, then tools for a specific RSVP will provide an advantage by customising your emails. The organisers will get all the data they need: attendee emails, number of tickets purchased, check size, etc. You can use this data to improve your campaign performance. Do not underestimate RSVP emails!
Feel free to leave your comments and suggestions below.