If you want to promote your event and increase ticket sales, create advertising via Facebook event promotion. This will help you reach the maximum number of people who fit into your target audience for ticket sales.
How Facebook advertising works
Ninety-three percent of event marketers use Facebook Ads Manager, and 91% have invested in Facebook ads. When you create a Facebook event promotion strategy to boost your ticket sales, you should know exactly how ads work for your events. In fact, ads can help to create an advertising campaign, do the A/B tests, manage budgets and bids, track your campaigns, make optimisation for greater ROI, and become familiar with the target audience.
If you choose to create event ads, they will allow you to appeal to your target audience rather than spending money on advertising to people who don't live in your place of interest. It also helps you find interested customers based on language or connections as well as customers based on demographic characteristics, interests, or behavior. To more precisely control the budget and schedule, use tools such as Canvas, and encourage people to perform the action you want with the help of call-to-action buttons.
How retargeting works
Every time a new visitor comes to your site, the code drops an anonymous browser cookie. Later, when your "cookied" visitors browse the Web, that same cookie will let your retargeting provider know when to deliver certain ads, ensuring that your ads are presented only to people who have previously visited your site. Thus, to boost a Facebook event, you may set retargeting so the target visitors buying your event tickets are in line with the chosen criteria: characteristics, interests, behaviour, etc. Retargeting allows you to advertise to visitors of your event website based on the things they did when they visited; more specifically, it converts window shoppers into real-world ticket buyers.
Understand Facebook's relevance score
To boost an event on Facebook, you should also understand its relevance score. According to Facebook, "Your relevance score estimates how well your ad is resonating with the audience that you want to reach. The higher your ad's relevance score, the better it's considered to be performing." Ads with relevance scores of 13 are seen as rather irrelevant to your Facebook campaign's audience. Conversely, a high relevance score—somewhere in the 8, 9, or 10 range—increases the likelihood of your ad being noticed. Mind that when you create a Facebook ad for an event.
Review of objectives: awareness, consideration, and conversion
Facebook ads for events break objectives up into three categories: awareness, consideration, and conversion. Each has various options and approaches for success.
Awareness
Use the brand awareness objective when you're looking to increase awareness for your brand but don't necessarily want people to engage with your content, click through, opt in, or purchase.
Consideration
You will want to use consideration to reach people who may have some interest in what you have to offer and are likely to engage or discover more information. This objective will help you reach the people who are more likely to pay attention to what you're promoting in your ad.
Conversion
The conversion objective should be applied when you want people to register, engage with your content, click through, opt in, or purchase event tickets.
Test different ads
In order to pick the category that works best for your Facebook event advertising, where people are in your sales funnel, try and test each category reasonably.
Targeting
Set your primary targets so the people buying tickets fall within your chosen criteria: characteristics, interests, behavior, etc.
Budgeting
Learn about Facebook budgets, bidding, scheduling, and charges for Facebook event ads.
Results
Track your campaign success using simple self-serve tools, and track the performance based on your objectives.
Launch event marketing & set up Facebook advertising
Let's consider some basics of using Facebook to advertise an event, target the right audience, set up placements and budget, etc.
How to target your event audience
In audience targeting, you will click Create New under the Custom Audiences field and select Custom Audience. Next, select Engagement relating to how you want to create your audience. You can also choose to create a custom audience based on people who meet any or all of the Facebook event engagement criteria that you enter.
Set up placements
Choose the placements where you want your ad to run on Facebook. The platform offers many ad placement options, so you can create many types of ads for your event tickets.
Set up your budget & schedule
Learn how to set up automated rules to better manage the costs of your event. You can set your budget at the ad group or campaign level. Two types of budgets are available: daily budgets and budgets for the entire period.
Prepare different ads for different objectives
Your advertising objective is what you want people to do when they see your ads. Prepare ads according to your real objective, whether that is awareness, consideration, or conversion.
Best practices of Facebook event promotion
There are some good practices when using Facebook for event promotion. For example, SXSW does a great job using Facebook to promote their events. Why not try to repeat their success? Here are a few practices to consider.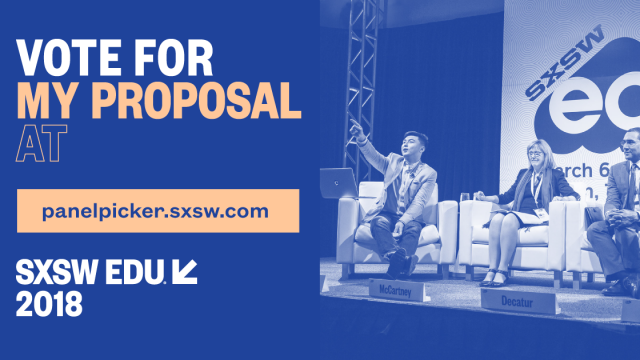 Set up remarketing campaigns
Setting up remarketing campaigns can provide you with additional settings and reports specifically for reaching previous visitors and users. The first time you set up a remarketing campaign, you will pick the full list of Facebook event keywords, choose the retarget criteria, and launch your campaign.
Cross-promote with event co-hosts
Cross promote your event by means of your co-hosts' profile pages. Your cover photo may also contribute to the event promotion and prestige. It should feel exciting and should be eye-catching as it will show up if attendees choose to share your event with others on Facebook.
Share content to generate buzz among existing attendees
Enable existing attendees to view and share both your current and past content on the page or on your co-hosts' pages. If they have relevant existing video content from past events, they should show them to the public. Influencers can also come in a variety of shapes and sizes with their event-related content.
Conclusion
Using Facebook to advertise an event can be as simple or sophisticated as you want it to be. In fact, you can create and run effective event promotion campaigns using simple self-service tools and then track their performance to boost your ticket sales and adjust your strategy in the future. You can share your content to generate buzz among existing attendees, along with so much more, if you know how to effectively use Facebook for event promotion. Need some help? Contact us.
Feel free to leave your comments below!