This article will be useful for entrepreneurs, marketers, event organisers, and coaches as well as anyone who holds events—from round tables to festivals. We will learn how to create an event website and launch it correctly, how to register participants, how to accept payments, and so much more.
Why you need an event website
To talk about the event, social networks and platform aggregators like GlobalSign.in are usually used. This is a good way to start quickly, on a large scale, or for free, but each platform does have its nuances.
Increased conversion is the most relevant topic in the world of event-industry. The event website with a  registration page remains the reason why the users get interested in finding out the ticket price. They make their first impression based on how it presents the vent agenda, etc. The decision of a potential participant depends on how informative and attractive the website and the registration page is.
A product line with wide functionality will help you realise your boldest event plans, and remember, you can make a wonderful website and sell tickets to an event through a variety of online resources for free. Even so, professional tools are recommended.
Common requirements for an event website
Services for publishing and promoting events should meet your event requirements and allow you to make an event page, register participants, and accept payments. You can also add text, images, and video to the page. Most of the functionality is provided free of charge or on a membership basis, etc.
Clearly visible information about your event (date, time, place)
Creating an event website that is clear and user friendly is critical to success and conversion.
Event name and logo
Your brand identity should be clear on your page.
Easy sign-up / payment
Ensure that your website is equipped with an easy sign-up form and includes a variety of payment options.
Friendliness to mobile users
More than 50% of users visit websites on their mobile devices. That is why mobile-friendly design is crucial. Besides, Google ranks mobile-friendly websites and penalises those that have no well-adjusted mobile versions.
Strong design
Your web event page should be visually appealing and aligned to the event's theme and concept, etc.
Sponsorship info
Create your own event website and include data about your sponsors and promoters, etc.
Social media icons
Social media buttons are an integral part of any web resource and allow your users to share and find out more about your upcoming event. The event page can be created and filled in exactly the same way as a personal profile or any other social media profile. It's very convenient to gain an audience through the viral effect (i.e., if someone sees that their friend is going to an event, they may also subscribe).
Your contacts
Of course, don't forget to say who you are and where potential guests can find you.
How to create a website for an event step by step
Let's consider some easy steps to creating an event registration website to better engage your audience, sell tickets, promote your event, and succeed with your event organisation.
This is the straightforward way to successfully create and launch a full-fledged and well-adjusted event registration website.
Select a platform.
If you choose to start from a website builder, pick an event platform you like that has the option of built-in website templates and registration landing page designs.
Explore pricing options, and choose a suitable plan.
Choose your platform based on a subscription model as this will give you a range of opportunities and limitless website options.
Sign up for the system.
You also want a sign-up system to do most of the work for you—and to guide users through the rest. Judgify actually makes the managing of events enjoyable!
Browse the template collection to select and customise the best theme.
Explore a sea of thousands of different themes, templates, and page builders with professional online event tools. GEVME offers a responsive website builder and web templates that have been designed and developed by field experts.
Adjust SEO settings.
Add keywords for SEO, and don't forget to edit the title and meta description for your event page. The title tag and meta description are two of the most important elements for SEO. They are shown in search engines and will help you to rank your event.
Publish the website.
Choose a content management system as your web page engine, or use event platform integrations to launch your event page. The most popular CRMs are WordPress, Joomla, Drupal, etc.
Through CMS
You may also create an event website directly based on the content management systems listed above. This way you can launch a website even if your web design and content management skills are far from professional.
Choose a website host.
Estimate the amount of traffic you expect, and learn about different server types to pick the best website host for your event website.
Choose a domain name.
After you're finished choosing a web hosting provider, come up with a name. Choose a portable content management system to avoid a lock-in, and own your domain name.
Install CMS.
Different web hosting configurations will appeal to users based on the size and traffic of their website, so choose a CRM that will be a good fit.
Choose the theme
Selecting a theme is one of the best parts when it comes to your WordPress site and creating an affordable event website.
Create and customise your website.
To create a good event site, you need a designer, coder, and writer. This represents absolute freedom in the use and structuring of content, but this freedom will also cost a lot of resources, primarily time and money. Therefore, use website builders and templates to simplify the task.
Publish
Publishing a website isn't as simple as you may think, mainly because there are so many different ways to do it. If you're working through a CRM, finish the process of creation by pressing the Publish button, and voila!
Website builders for an event website
In addition to convenient work with content, there are tools for the promotion and building of pages using templates. You will find widgets, subscription forms, and payment setting options. Connecting them is as easy as adding text or photos.
For example, Wix.com is an international cloud platform for creating and developing Internet projects—an event website builder. Designer updates are released almost every day, creating new opportunities for site development. The big plus is the huge variety of available templates that are ranked by topic, which greatly simplifies the search.
Wix constructor has many additional elements that you can use to change the appearance or functionality of your site: design elements, video, music, feedback form, galleries, social network icons, etc.
Best CMS platforms for an event website
To create a website for an event that will provide a flawless event registration process, bring complete satisfaction to your audience, and be a genuine pleasure to run, choose from the best event platforms.
WordPress
This is open source software that will help you easily create a beautiful website, blog, or web application. A content management system with open source; written in PHP; database server – MySQL.
Joomla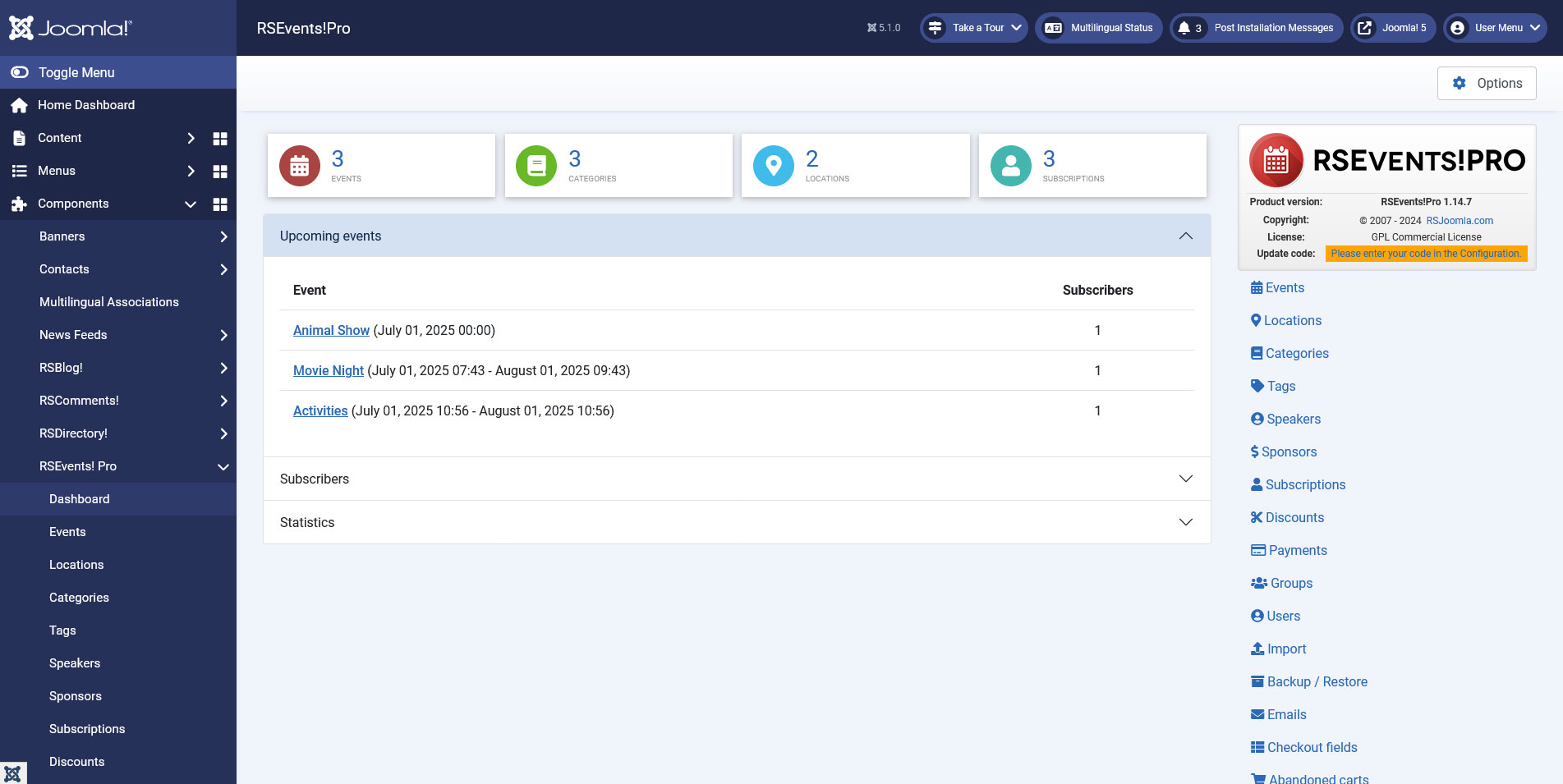 Joomla is another mobile-ready and user-friendly way to build an event website. Choose from thousands of features and designs; it is free and open source, is written in PHP and JavaScript, and is used as a website platform.
Drupal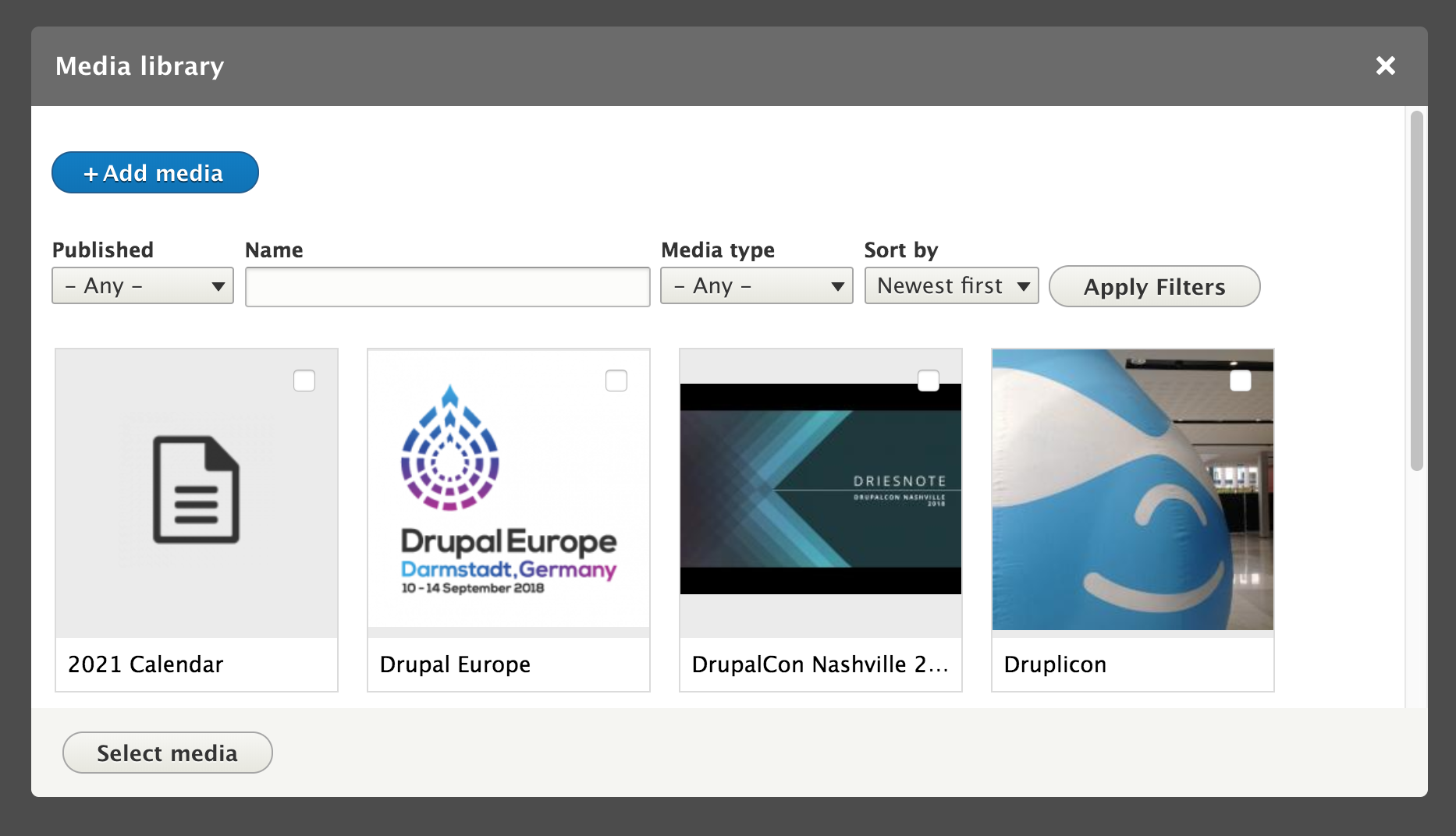 This is a content management system that is also used as a framework for web applications; it is written in PHP and uses a relational database as a data warehouse. Drupal is known for building amazing digital experiences. 
Best examples of event websites
You should look through the best examples of event websites before you start with yours, which will give you an extra boost of confidence and a good idea of what your page should look like. Here are the real big Asian events pages best samples, well focused on agenda, CTAs, social optimization, design, etc.
Conclusion
Basically, you don't need to spend tons of time trying to build an event website or launching your website for an event if you choose the best platform or manage CRM properly. Choosing professional event solutions from GlobalSign.in provides both event beginners and professionals with a number of advantages. The site has a lot of useful information on how to create an event website, what it is, and how to work within it. The help center is always available, which makes it even easier for beginners. Get started right away!