APMF Bali 2018
Simplified use of an onsite management system
About
Introducing
The APMF forum is an annual event that focuses on insightful media and communications discussions. Gathering influential marketers, publishers, agencies, and technologists from across Southeast Asia in one place, APMF's organisers open up important dialogues about the future of communication.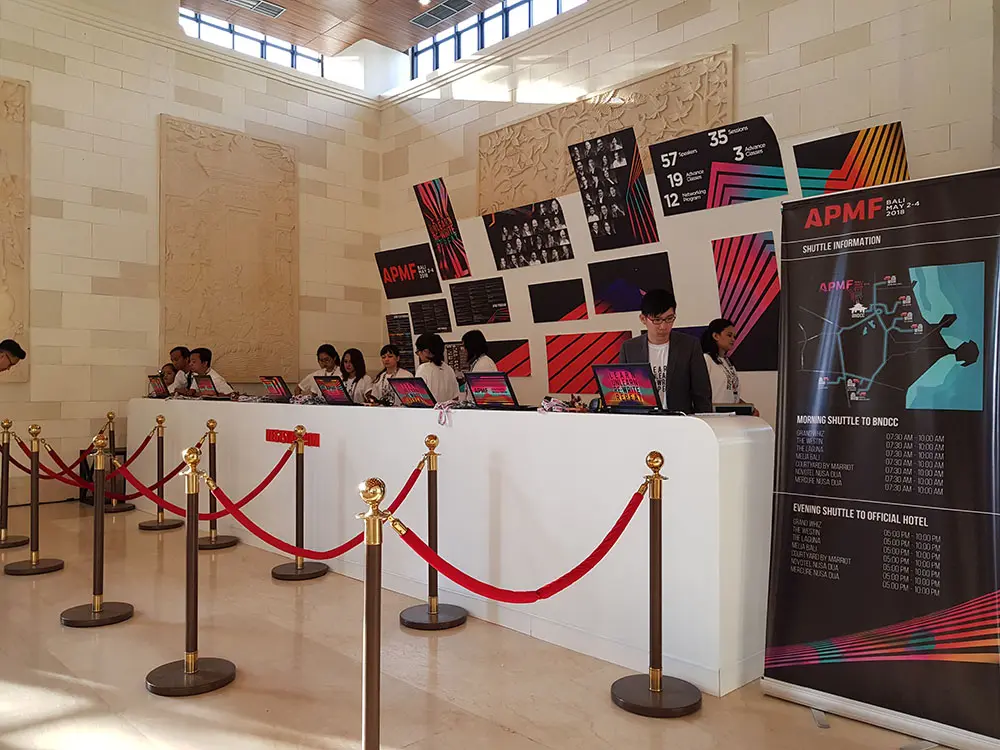 Goals
Bring onsite automation to life through robust integration
It was crucial for APMF 2018 organisers to find an onsite management system that could be easily integrated not only with their internal ecosystem but also with partner platforms like MailTarget.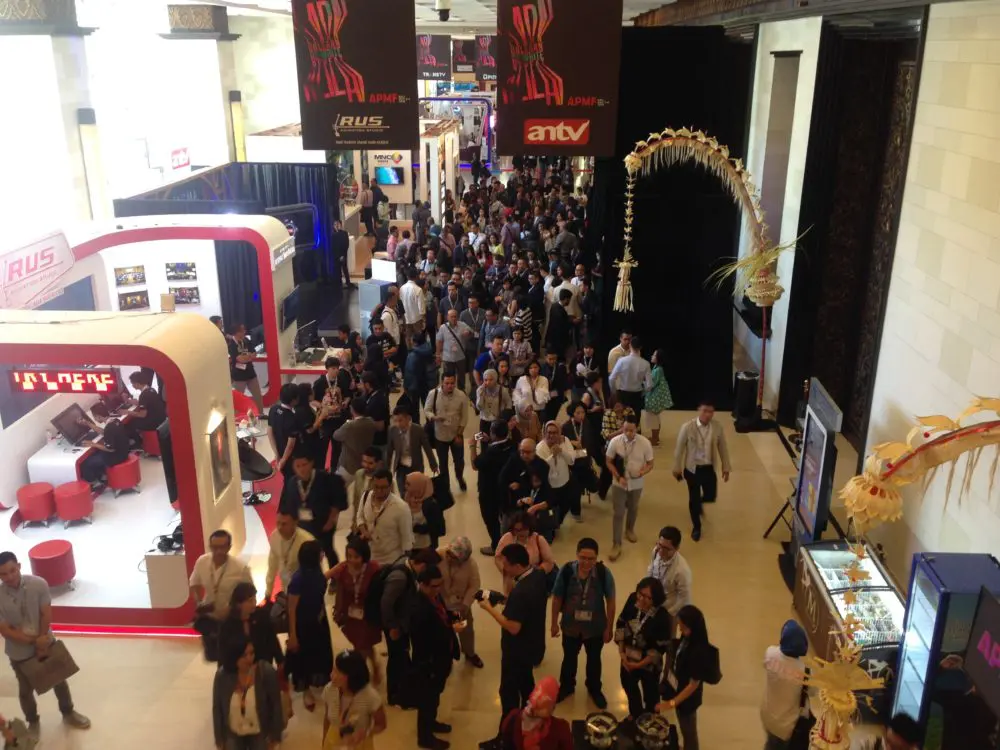 Solution
Four personalised solutions, frictionless onsite management
GEVME's team used four integrated technologies to enable positive attendance experiences for APMF's guests, including online registration, onsite check-in, an event app, and on-demand name badge printing. From multiple ticket categories to automated badge printing, GEVME took charge of the entire check-in journey.
Results
Seamless registration of 1,200 guests with no lines and no stress

"As a technology partner, it proved to be a reliable one. Although we had one of the most complicated pricing scales, the GEVME team was ready to tackle it." – Andi Sadha, Chairman, APMF

Frictionless attendance management was the core value in 2018. Through the automated registration of 1,200 guests, advanced integration capabilities, and easy-to-use backend access to the event app, the GEVME team helped APMF make this core value a reality.