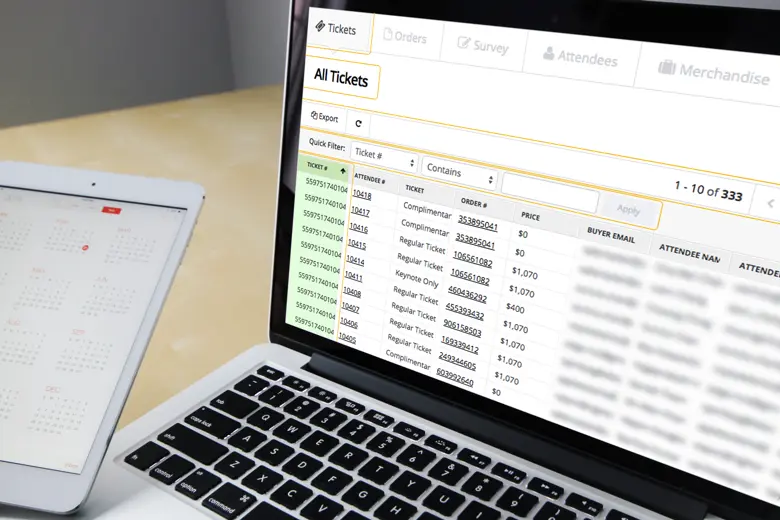 Big data analytics & reports
Gain event insights and measure your event's success
Data is king. We offer big data analytics and event reporting solutions that can help you understand how your events perform. Measure your success through attendee behavior tracking, email analytics, and personalized post-event surveys.
Attendance analytics
Leverage analytics to drive registrations for your event
Attendance demonstrates how successful your event management tactics really are. With our products, you can build custom reports based on the numbers of tickets, orders, checked-in attendees, purchased merchandise, etc. What's more, through RFID tracking and survey reports, you can get insights into the best-performing sessions and activities.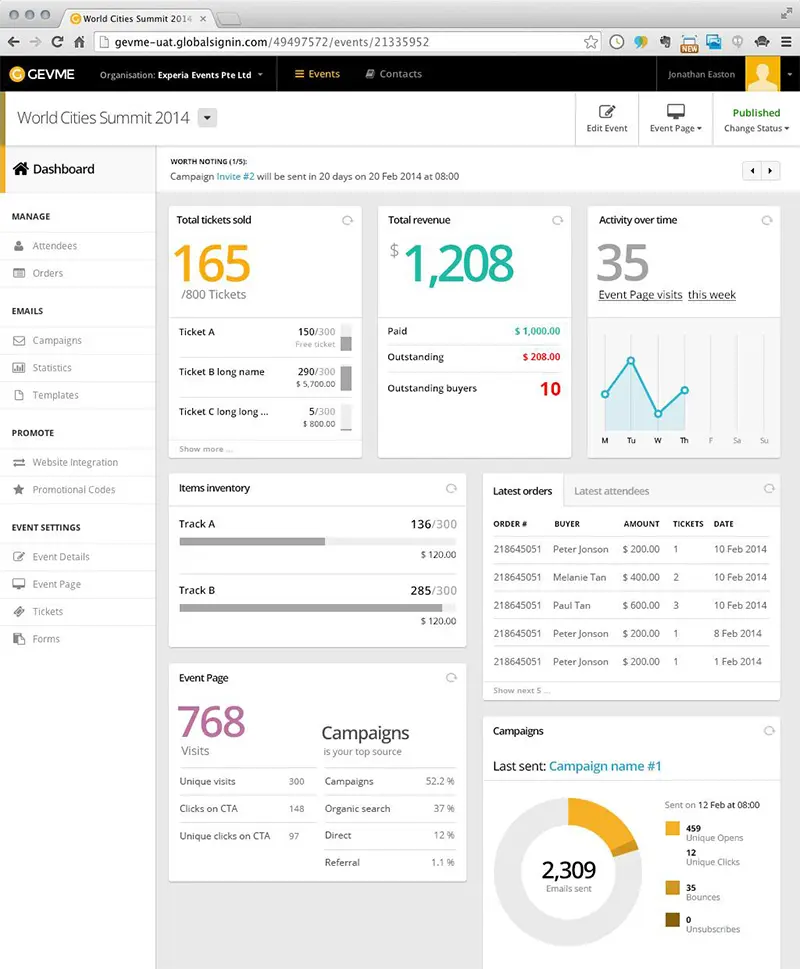 Survey reports
Capture honest responses before, during, and after an event
Based on the personalized surveys you can collect at any stage of an event, build robust survey reports to visualize your success. You can also export custom survey reports in any format and use them for follow-up activities or future events.
Event ROI analysis
Identify the key areas you should focus on in future, based on event ROI analysis
To detect, analyze, and initiate appropriate actions for successful events, you should understand how your event ROI is built. We help you collect all kinds of data like the number of registrations, revenue from ticket sales, email campaign performance, and more to help you see the full picture.