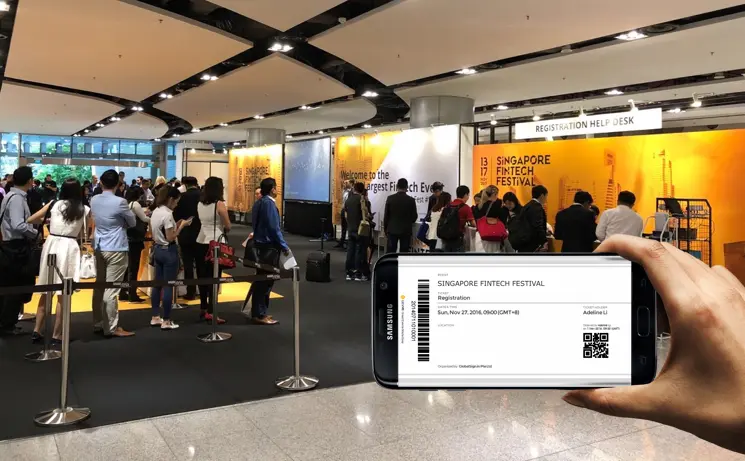 Online Registration & Ticketing
Simplify the event registration and ticketing process with our solutions
From an attendee's first contact with an event website to the moment of ticket purchase should be simple. The interaction process with an online event registration system has to be fully automated for efficiency. To kickstart a meaningful dialogue with prospective registrants and convert these users, GlobalSign.in offers innovative solutions for event website development, automated ticketing, and email marketing. Our automated registration features support event types such as:
corporate and enterprise
seminars
training sessions
workshops
conferences
D&Ds (dinner and dance)
incentive trips
fundraising events
large-scale exhibitions
large-scale conferences
entertainment events
Ticketing website
Build a comprehensive event platform for your online registrations
To get the most out of online ticketing, an event manager should launch a mobile-responsive, SEO-optimized page with an integrated ticketing module.
GEVME Website Builder uses a whole range of features ensuring an easy registration process and a great experience to the user.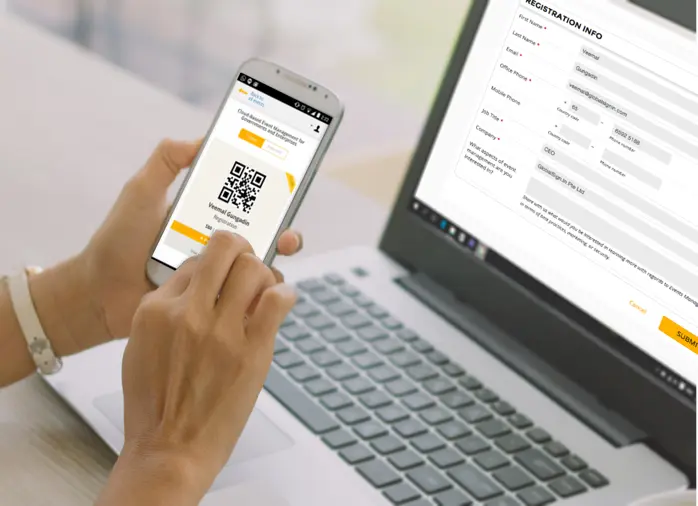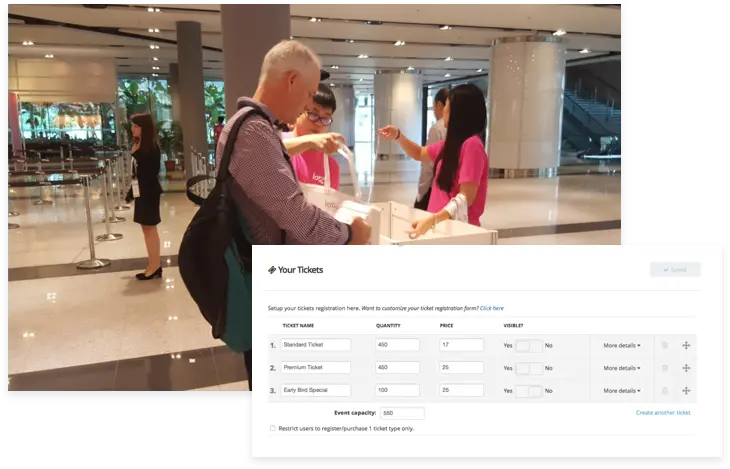 Multiple ticket categories
Meet the needs of the most demanding ticket buyer
Based on ticket pricing and the type and format of the event, event managers might need to provide a variety of ticket choices. Leverage the capabilities of GEVME Registration to build custom ticket categories such as Early Bird, Concession, Free Standing, VIP, and more.
Extra solutions
Make registration personal by offering venue layouts, accommodation bookings, and more
To meet the individual requirements for every client, GSI registration solutions can be complemented with some optional extras. The services like accommodation booking, venue layouts, exhibitors booth placements, merchandise and inventory help boost monetary benefits and make event participation convenient.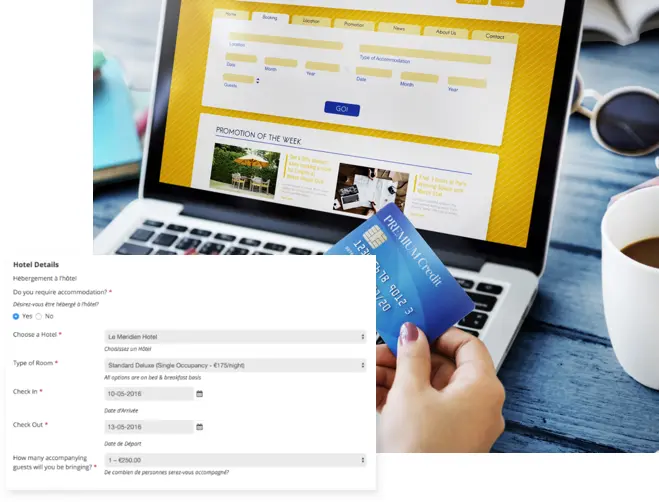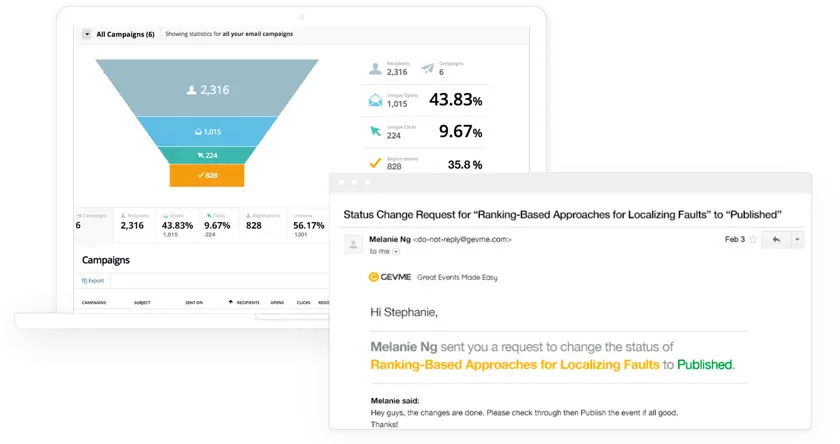 Sales perks
Drive sales with special offers
Generate targeted marketing operations with special ticket prices using highly customizable promo codes. With GSI products that cover ticketing and email marketing solutions, event marketers can manage waiting lists and groups, filter contacts into different "smart-lists" to generate a personalised experience to invitees and attendees.
Online payments
Speed up ticketing by offering multiple online payment methods
Event managers need the latest tools for collecting payments online and offline. Set up several payment methods covering PayPal, credit cards, bank wire, and more to maximize your revenue generated. Monitor these payments real-time with a centralized database that tracks every payment made. Event marketers can also leverage GEVME Email Marketing to keep registrants updated on their payment statuses and send QR-codes to them upon successful ticket purchases.