The leading events industry conference
GEVME Xchange is the annual conference that gathers event professionals from Singapore and unites them in a celebration of event innovation. Our goal at GEVME Xchange is giving event organizers the latest insights into event management solutions and strategies. The event creates the space for insightful discussions and debates between Hospitality, Sales & Marketing, and Event Management professionals.

Growth is fueled by constant learning. At GEVME Xchange we nurture knowledge that improves event experiences in the future.
Visit website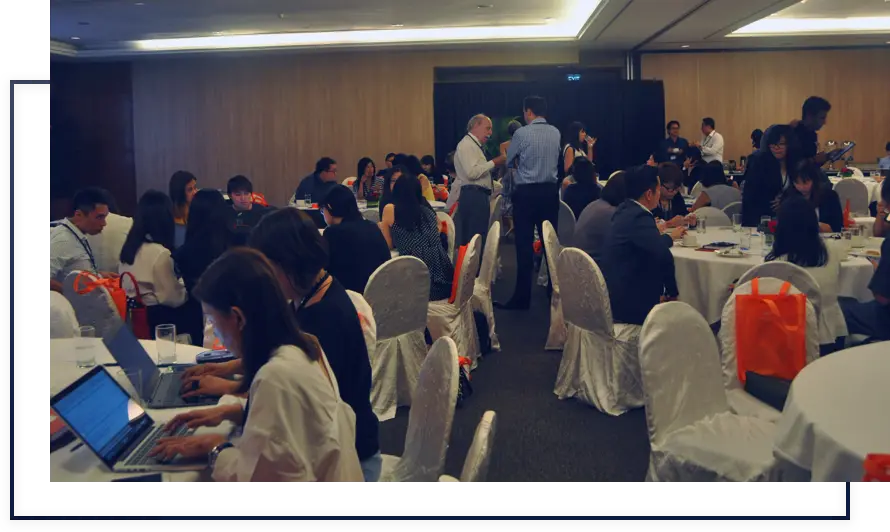 The latest insights
Tap into the most up-to-date event trends.
Meeting the future
Explore progress in event tech development.
Inspiring speeches
Learn from the top event industry professionals.
Exchanging expertise
Share ideas and build connections.
Mastering powerful tools
Be the first to explore SMART event tools.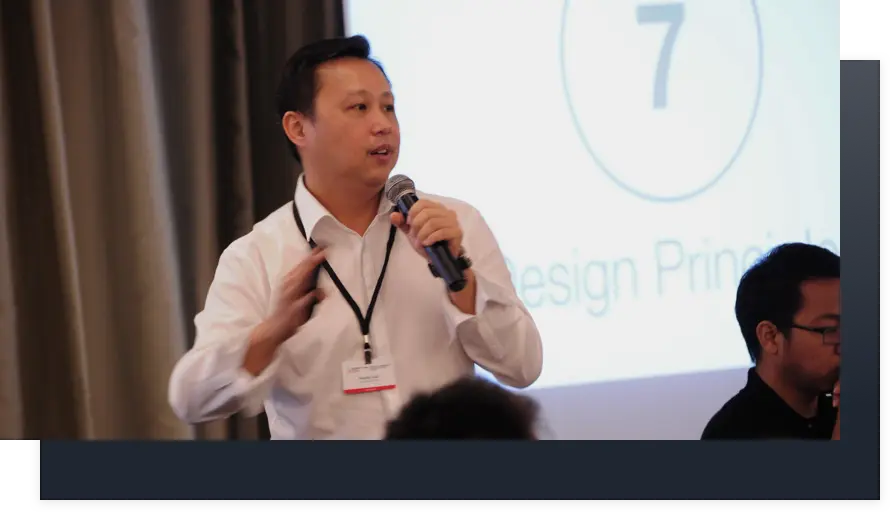 Main core
The core objective of this event is staying focused on the latest innovations to build a better future for the tech-driven event industry.
GEVME Xchange is the excellent, idea sharing platform for hospitality experts, event planners, directors, sales & marketing executives, and C-Level professionals.