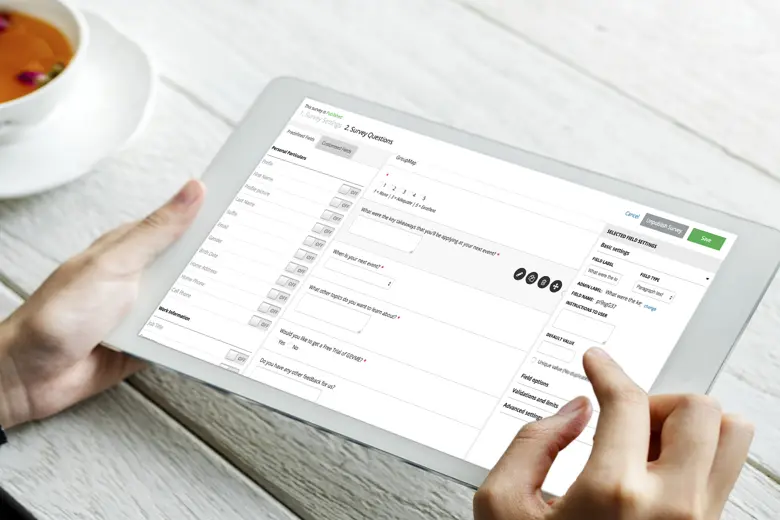 Follow-up engagement
Continue engagement in between events to bring your attendees back
Post-event engagement is more than a thank-you note. A good post-event communication strategy is not only a path to long-term relationships with attendees, but also a great tool for analyzing your own performance. Accelerate your event follow-ups through the creation of lucrative post-event offers and personalized surveys.
Post-event email communication
Maximize the impact of your events through special post-event offers
From a promo code to a free product trial, there are many enticing offers you can use to strengthen your communication with attendees. With a powerful email marketing engine, you'll easily filter out the contacts of people based on attendance and registration. Create smart lists and build personalised emails with special offers for every target group.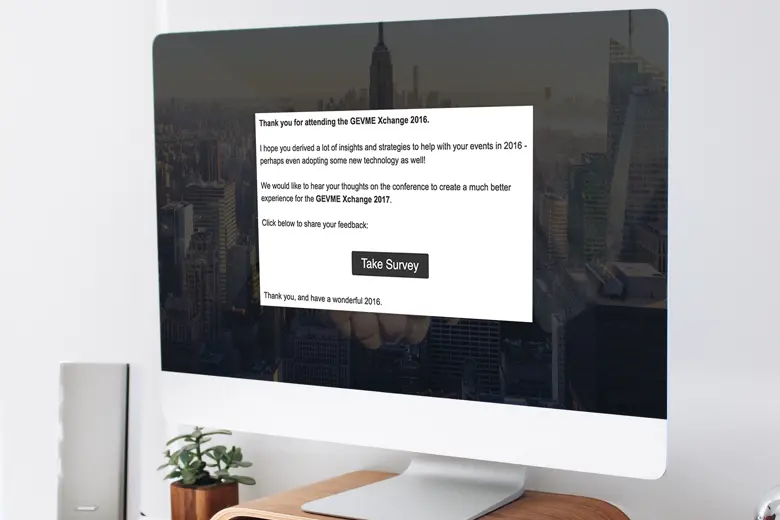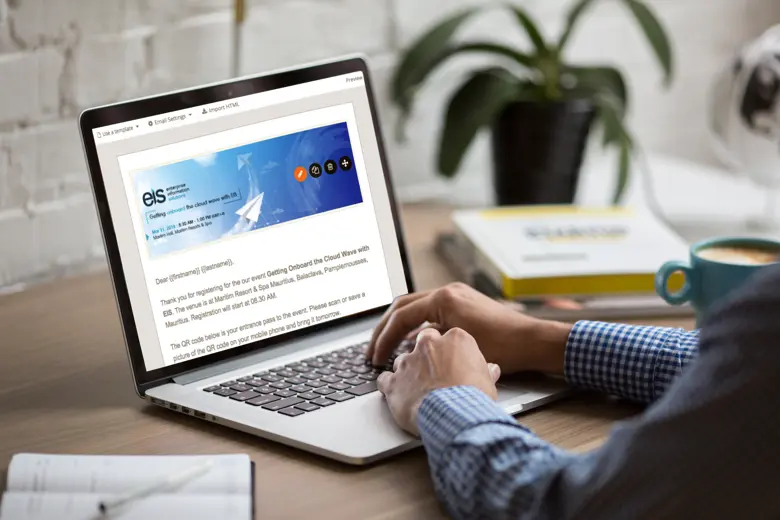 Interactive surveys
Discuss your event success with attendees
The fundamental follow-up tool — our survey solution. Capture honest responses from attendees and learn how to build impactful events in the future. Customize your feedback forms, send personalized surveys to specific groups of attendees, and analyze the impact through survey reporting tools. Optimize and convert.