Fintech Festival 2016
Check in 16 attendees within 1 minute
About
Introducing
The inaugural FinTech Festival 2016, organized by the Monetary Authority of Singapore (MAS) in a partnership with the Association of Banks in Singapore, became the event bringing together the largest fintech communities in Asia.

The event has lasted for one week and collected a range of inspiring events for FinTech specialists. Touching open diverse spheres of finance activities and trends, Singapore FinTech Festival 2016 brought together startupers, financial organizations, businesses, investors, and research institutions from all over Asia.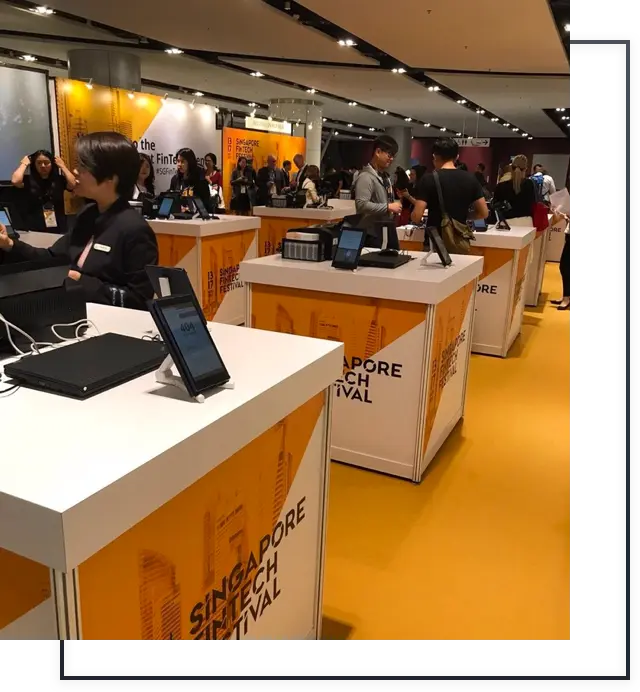 Goals
To facilitate seamless onsite registration and check-in processes for huge attendee flows
The key focus that GEVME embraced, powering the inaugural FinTech Festival, was establishing flexible software & hardware setups to ensure an efficient check-in experiences. It was crucial to enable the optimal speed of check-in processing and name badge printing to avoid long queues at the registration counters.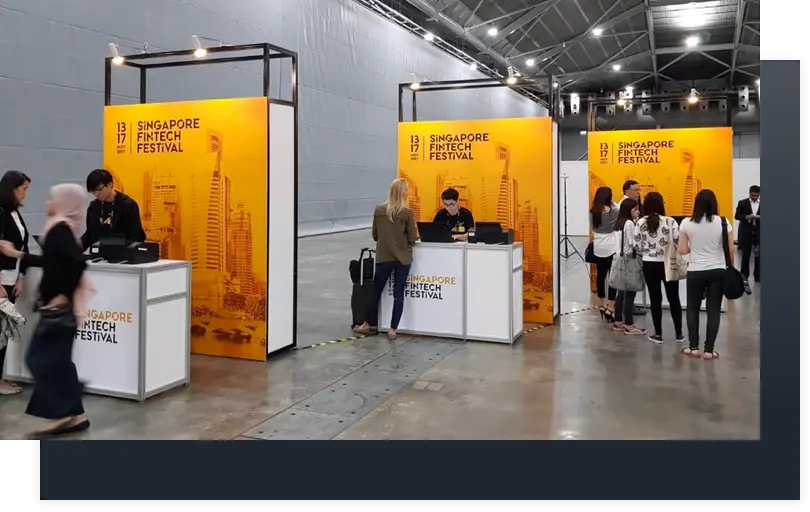 Solution
A strategic hardware & software setups for onsite check-in without queues
The GEVME team solved this core challenge by providing a rigorous hardware & software setup and dedicated Internet access for each counter. This solution helped GEVME accomplish a queue-free check-in with the minimal manpower.

To ensure that the established setups will work for the expected number of attendees, GEVME team executed a rigorous setup testing beforehand. Leveraging a lean onsite management strategy and foolproof technology, the required number of manpower that guaranteed the necessary check-in support was trained for the event.
Results
About 10,000 people forgot what event queues meant
Through the use of QR-code check-ins, strategic hardware & software setups, and island configuration, GEVME managed to power the FinTech event of incredible scopes. Easy registration management and sufficient space for moving through the venue made attendance experiences stressless.



4,046
attendees checked-in on the
first day of the festival
1,692
attendees checked-in within
1 hr 46 mins during the peak
period
9,766
total number of the
checked-in guests