Global Space and Technology Convention 2019
About
Introducing
The Global Space and Technology Convention is one of Asia's most prestigious space and technology events. Hosted on 14-15 February, 2019 in St. Regis, Singapore, the event introduced the latest news from the space industry, recent technology updates and hot industry topics. The Global Space and Technology Convention brought together the attendees from about 30 different nations and truly showcased the industry's future directions.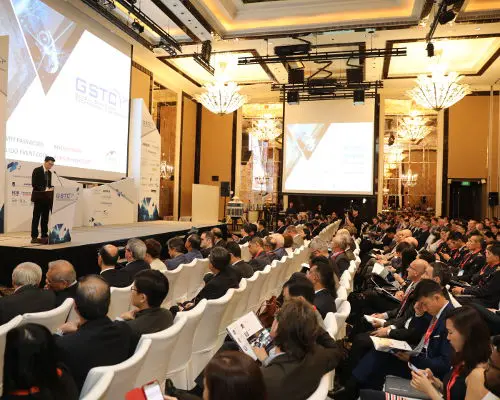 Goals
Flawless online and onsite solutions for an award-winning event
The major objective for GEVME, as the leading source of event technology support, was to provide a complete online and onsite solution for GSTC with a full suite of solutions, including an integrated and flawless registration process for multiple categories of attendees, onsite check-in and badge printing, and all the necessary hardware, including router, laptop, printer, scanners, as well as hardware setup support and professional staff attendance.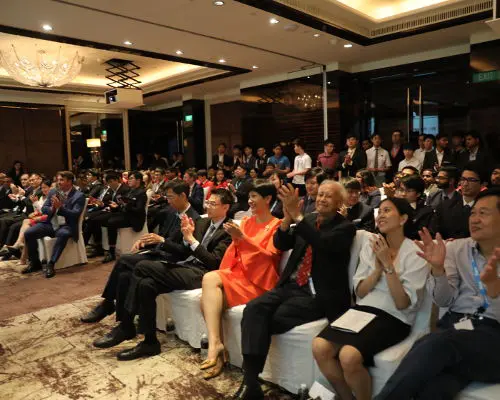 Solution
Smooth integrated check-ins throughout the event for multiple attendee categories
We managed to smoothly organise the multiple categories of attendee registration, which included delegates, speakers, exhibitors, sponsors, etc. This was achieved with the help of an integrated GEVME platform that facilitated seamless onsite check-in without being affected by the unexpected spike in the number of attendees. GEVME managed to deliver flawless onsite check-in and badge printing with support from the onsite experts.
Results
Flawless execution of integrated check-ins throughout the event
Fully automated kiosks, as well as assisted check-in and self check-ins, enabled a smooth registration and check-in process with zero manual intervention and reduced the waiting time for the guests. "The online registration platform was intuitive and easy to use. On the day of the event, the onsite registration was quick and seamless, while the staff onsite was prompt and excellent. We had a great experience with GlobalSign.In." Yvonne Lin Media Relations and Communications



30
nations from around the world